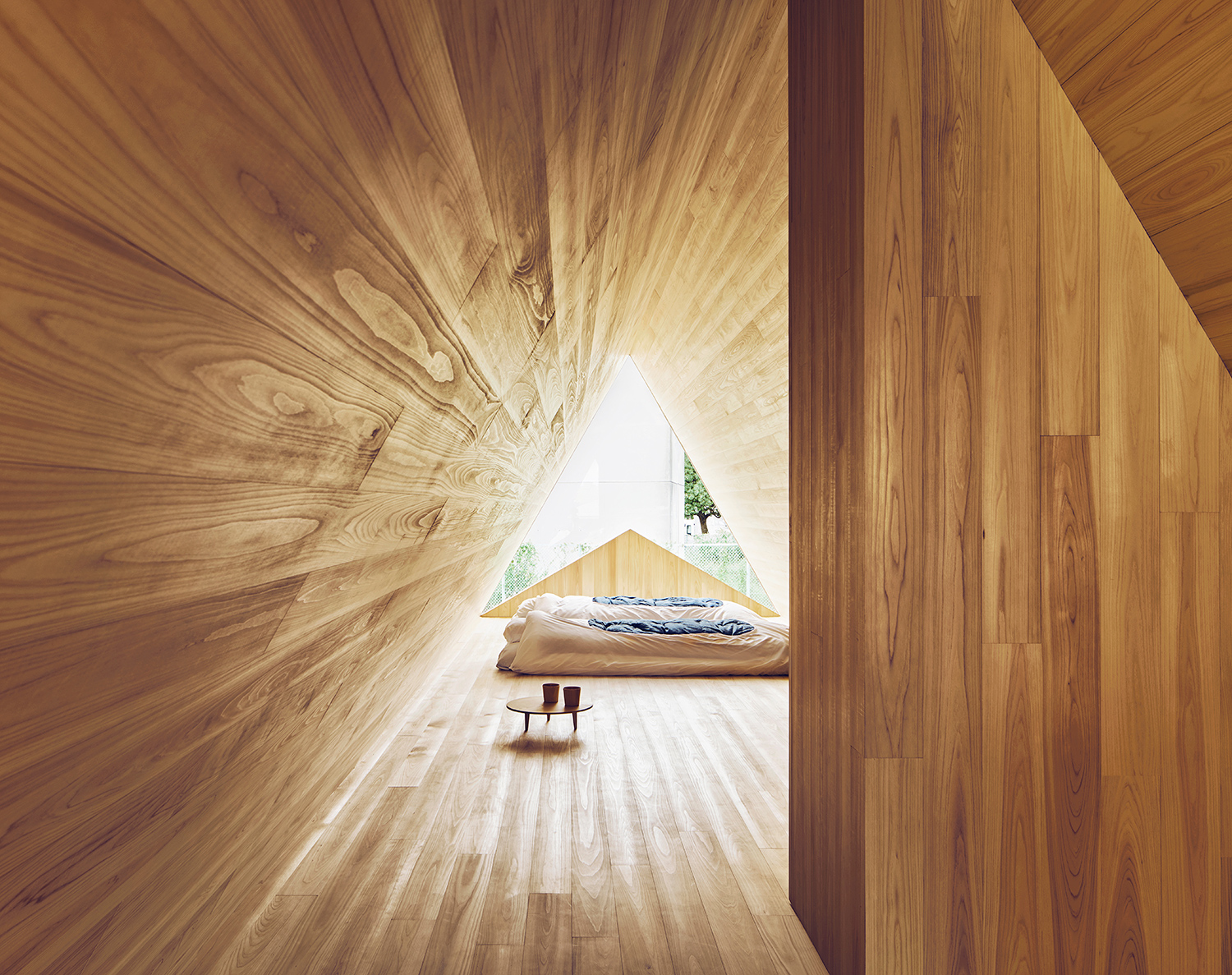 Space for Sharing
The Yoshino Cedar House is a first of a kind project that explores how sharing, architecture and culture can revitalize rural communities. The home began as a collaboration between Airbnb co-founder Joe Gebbia, Japanese architect Go Hasegawa, and the residents of Yoshino, a small town nestled in the mountains of Nara. By bringing together modern technology, community-centric design, and culturally significant craftsmanship we looked to create a deeper relationship between travelers and the communities they visit.
In 2016, the home was built in Yoshino and unveiled at the House Vision exhibition in Tokyo. Afterwards, the two-story home returned to the banks of the Yoshino River and, after gaining business and cafe licenses, it opened on Airbnb in April of 2017.
Community as Your Host
The structure is a hybrid community space and homestay, designed to be a shared experience for guests and local residents alike. Visitors book the home through Airbnb and stay with one of the many local hosts, in addition to other traveling guests. Local groups use the communal space for meetings and neighbors often join visitors for meals at the long table, which is the heart of the shared living space.
The house is run by one of the world's first Airbnb host cooperatives. While discussing the project, a group of local residents asked about the possibility of hosting collectively. They decided on forming a cooperative where 'the village is the host'.
Once open, people started arriving from afar, additional residents joined, as well as a number of students interested in interacting with foreign visitors. On the house's one year anniversary, the host cooperative numbered 31 members.
Beyond The Home
The host cooperative shares profits and also sets aside a percentage of each booking for a Community Investment Fund that supports projects beyond the home. When travelers stay at the home, the revenue generated directly benefits the community and its people.
40% of earnings were used
for community projects.
The true innovation in the Yoshino Cedar House was to infuse daily life into the design — creating a shared living space at its heart and a connection to the locals far beyond the envelope of the home. You may enter a stranger, but leave as part of the community.